Butman Camp's
Ladies Retreat

Overcomer
Hosea 2:14-15a

February 18-19
from 6:30pm-4pm
Butman Camp's Ladies Retreat is for all women young and old and from all denominations and walks of life. The vision is to bring ladies together for a time of fellowship, worship, rest, & reflection. Our prayer is that each lady will receive something personal from the Lord, and that each lady will be revived, refreshed, renewed, & empowered to go back into their places of influence to change the lives around them.

The retreat includes a Friday evening and Saturday event with use of the camp grounds, lunch and inspiring talks by guest speaker(s). We will worship together with worship leader(s), have time to hike, fellowship, pray, chat, and much more. Won't you come and get away to laugh and be Revive & Refreshed? You won't regret it!
We begin at 6:30 pm on Friday February 18th and ends at 4 pm on Saturday February 19th. Overnight accommodations are available. If you prefer to just attend the full day Saturday we will begin registration at 8:30 am and Worship at 9am. Registration for both Friday and Saturday will be in the Lobby of Mabee Conference Room.
Full Retreat cost: $120
Day Only Cost: $80
Speakers:
Melissa Petty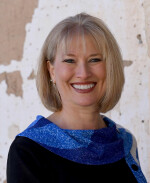 Melissa is an ordained minister of the gospel of Jesus Christ and the Director of the Godly Girlfriends Ministry. She is a gifted and anointed teacher with a contagious passion for reading and sharing the Word of God. She has spoken at numerous conferences, retreats, and women's events. Melissa and her husband, Jim, reside in Snyder and are members of the Word is Life Deliverance Church. They have 3 married children and 8 grandchildren. She has written: "The Weight of a Feather", "Princess Warrior", "Love Sacrificial", "The Covering: Hidden In Plain Sight", and "The Secret Place". Melissa is a Real Estate Broker and owns Texas Hometown Real Estate Co. with offices in Snyder and Colorado City.
From Melissa's heart: "I have a strong love and desire for ministering to women, to birth into them God's plans and purposes for their lives, for them to see themselves as God sees them so that He can launch them into their own ministries..."to prepare God's people for works of service, so that the body of Christ may be built up until we all reach unity in the faith and in the knowledge of the Son of God and become mature, attaining to the whole measure of the fullness of Christ..." Ephesians 4:12-13
Amy Black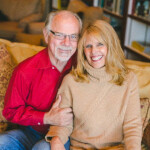 Amy & David Black have served for over 40 years in the ministry with a passion to see people come into the fullness of healing, wholeness, and the abundant life offered with salvation. Together, they have served five churches in the West Texas area, as well as starting and directing various retreats, healing centers, and outreach ministries.
With a masters degree from Hardin-Simmons University in marriage and family therapy, Amy's passion has always been to see healing flow into the brokenness of people's lives, prompting her to begin and currently direct Gold Monarch Healing Center. She is a Certified HeartSync facilitator, trained under Father Andrew Miller of HeartSync Ministries, which helps to equip and release freedom ministers all over the world, as well as offer individual ministry to hearts dealing with trauma and pain.
Amy & David call Abilene, Texas, home where they oversee Gold Monarch Healing Center. They have two children and six grandchildren.
Jan Quesada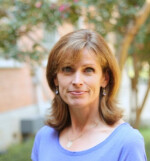 Born in Waco, Texas, a graduate of Richfield High School ('80), the University of North Carolina at Chapel Hill (BA in Religion & English, '84), and Baylor University (MA in Religion '90, Ph.D. in Biblical Studies, '96), I have taught in the TCU Religion Department since 1999. I mainly teach introductory Bible classes, but also enjoy teaching courses on Interfaith Studies, Spiritual Autobiography, Death & the Afterlife, Biblical Prophecy, Women in the Bible, and the Book of Judges. My research interests are in the literary artistry of the Deuteronomistic History (Joshua-2 Kings), and in the role of the Bible in shaping the spiritual self-understanding of women in American religious history.
I live in South Dallas, but spend as much time as possible at our ranch west of Abilene. My husband and I have four adult children (2 sons and 2 daughters), one daughter-in-law, one granddaughter, and one shepherd mix dog. We are longtime members at Royal Lane Baptist Church, a congregation in North Dallas, where we both teach Sunday school classes.
I love working the New York Times crossword puzzle and playing Spelling Bee (a word game). I also enjoy playing mah jong, reading books (historical fiction, theological & spiritual literature, mysteries, etc.), hosting dinner parties (not for a while now, alas), and going for long walks and bird watching at our ranch.
Worship Leaders: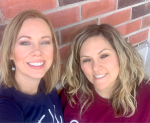 Lauren Bratcher is a junior high reading teacher and children's director in Big Spring, Texas. She is married to Klint who is a worship pastor at Spring Creek Fellowship. They have three precious boys ranging in ages from two to eleven. Lauren has been leading worship for the last fifteen years. Lauren has a heart to see people worship with all that they have. She loves to usher God's children into His presence in song.
Lanette Trainham is a speech language pathologist from Crowell, Texas. She has a daughter who is a freshman in college. Lanette has been playing guitar and leading worship since college. Lanette loves to worship the Lord. Her desire is to see others draw closer to God and experience His love for them.


Please call the camp for more details 325-846-4212