Butman Camp's
18th Annual Ladies Retreat

Sisterhood: Building the Sisters of Christ
Ruth 1:16-17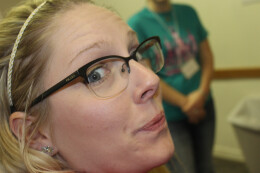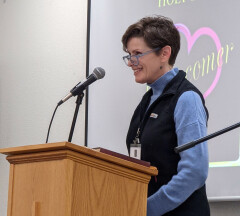 February 17-18
from 6:30pm-4pm
Butman Camp's Ladies Retreat is for all women, young and old, and from all denominations and walks of life. The vision is to bring ladies together for a time of fellowship, worship, rest, & reflection. Our prayer is that each lady will receive something personal from the Lord and that each lady will be revived, refreshed, renewed, & empowered to go back into their places of influence to change the lives around them.

The retreat includes a Friday evening and Saturday event using the campgrounds, lunch, and inspiring talks by guest speakers. We will worship together with worship leaders, and have time to hike, fellowship, pray, chat, and much more. Won't you come and get away to laugh and be Revived & Refreshed? You won't regret it!
We begin at 6:30 pm on Friday, February 17th, and ends at 4 pm on Saturday, February 18th. Overnight accommodations are available. If you prefer just to attend the entire day Saturday, we will begin registration at 8:30 am and Worship at 9 am. Registration for both Friday and Saturday will be in the Lobby of the Mabee Conference Room.
Full Retreat cost: $
Day Only Cost: $
Speakers:
D'liln Blair
Angela Carter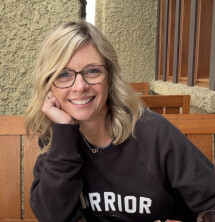 Angela Carter works with individuals, small groups, and congregations to amplify their faith so they can make a Kingdom impact on the world. She mentors with passion, guiding others to exercise discernment, spiritual growth, and radical, fervent prayer.

Angela spent nineteen years teaching high school English, and in that time, God refined her ability to communicate and softened her heart to see all of His children as beloved. God then called her into church ministry, where she has served for over a decade. By the grace and gift of God, she has a knack for making meaningful connections with audiences of all sizes and delivering words of power and authority in the name of Jesus.

Using her own difficult yet formative life experiences, Angela weaves testimony and scripture together to deliver God's promises of healing, transformation of heart and mind, and the freedom in Christ that is promised in II Corinthians 3:17.

Angela is currently serving as college and young adult pastor at Aldersgate Church in Lubbock, Texas. When she's not ministering, you can find her spending all of her time with her family - Brian, her husband of 24 years, and their children Scout and Will in their forever home of Lubbock, Texas.

Her constant prayer echoes that of Martin Luther - "Oh I wish to devote my mouth and my heart to You... do not forsake me, for if I should ever be on my own, I would easily wreck it all."
Robbie Shugart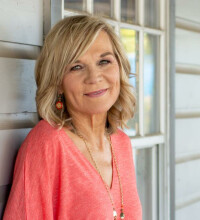 Robbie Freeman Shugart is an author and minister of the Gospel. As a native Texan, she was raised with a rich spiritual heritage from a small West Texas fellowship called Trent First Baptist Church. While playing women's basketball at Abilene Christian University, Robbie's passion for encouraging others to experience God's love and become part of His team was ignited.

As a former teacher and coach, Robbie teaches and preaches helping others take steps toward a life-changing commitment with God. She enjoys speaking to churches, women's groups, and school/sports groups.

Robbie loves people and has the natural ability to share Jesus with others. She was ordained into ministry through Fountaingate Church and through Joan Hunter Ministries. God has expanded her call to serve various ministries internationally including The Tents of Mercy in Israel and Red Kairos in Peru and in Ireland.

Robbie authored several books available in English, Spanish, and audible versions, "Jerusalem is Calling Pilgrimage to the Holy Land," and recently coauthored a book with her father, "His Love For Me Family Stories of God's Grace Mercy and Love," also coauthored with her mother, "The Betty Book." She has published seven books.

Robbie and her husband, Steve Shugart, have been married since 1982 and have one daughter and two granddaughters.

RobbieFreemanShugart.com
Worship Leaders:


Please call the camp for more details 325-846-4212 or email
Registration Opening Soon!!!