Butman Camp Ladies Retreat
February 16 - 17, 2024 4:00pm
Address: Butman Camp, 158 County Road 674, Merkel, TX US 79536
Contact: Cam Fricke e
Butman Camp's
19th Annual Ladies Retreat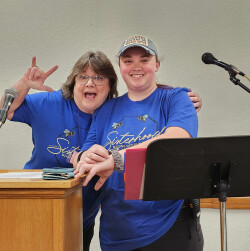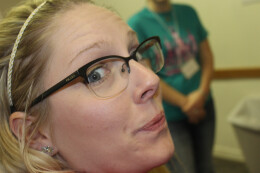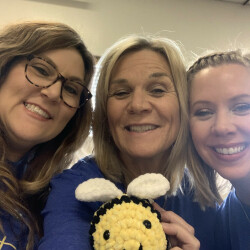 February 16th-17th
from 6:30pm-4pm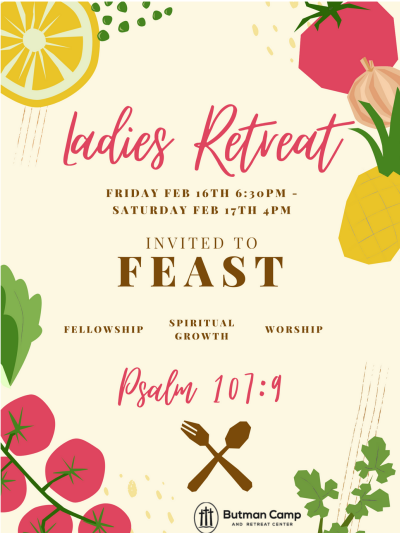 Butman Camp's Ladies Retreat is for all women, young and old, and from all denominations and walks of life. The vision is to bring ladies together for a time of fellowship, worship, rest, & reflection. Our prayer is that each lady will receive something personal from the Lord and that each lady will be revived, refreshed, renewed, & empowered to go back into their places of influence to change the lives around them.

The retreat includes a Friday evening and Saturday event using the campgrounds, lunch, and inspiring talks by guest speakers. We will worship together with worship leaders, and have time to hike, fellowship, pray, chat, and much more. Won't you come and get away and accept the invitation to Feast?!? You won't regret it!
We begin at 6:30 pm on Friday, February 17th, and ends at 4 pm on Saturday, February 18th. Overnight accommodations are available. If you prefer just to attend the entire day Saturday, we will begin registration at 8:30 am and Worship at 9 am. Registration for both Friday and Saturday will be in the Lobby of the Mabee Conference Room.
Full Retreat cost: $145
Friday Evening Only Cost: $55
Saturday Only Cost: $100
Speakers:
More information coming soon!
Worship Leaders:
More information coming soon!

Please call the camp for more details 325-846-4212 or email
Register Now!